Cement, metal, terracotta roof leak repair
Roof leaks can present themselves in a large number of ways and will often lead to further damage if ignored. From mouldy and damp patches on the roof to leaks in your ceiling, the sooner you address the issue the better, for your family's health and for the health of your roof.
If you have a roof leak in your home and you are unsure what to do, request a free quote by filling in the form to the right.
Servicing the North Shore, we offer a huge range of roof repairs and services to protect your home, including roof leak repair and tile roof repairs.
A leaking roof left unfixed can lead to serious damage and expense. Signs of leaks include water entry in the roof, damp insulation, and stains or mould. Severe roof damage as a result of storms can be reduced if roof repairs and maintenance are carried out before the damage gets too bad.
Trust us to take care of your roofing job, whether you're looking to repair roof leaks, replace valleys, re-bed ridge caps, or repair a storm damaged roof.
With 32 years of experience, we have you covered for the lot.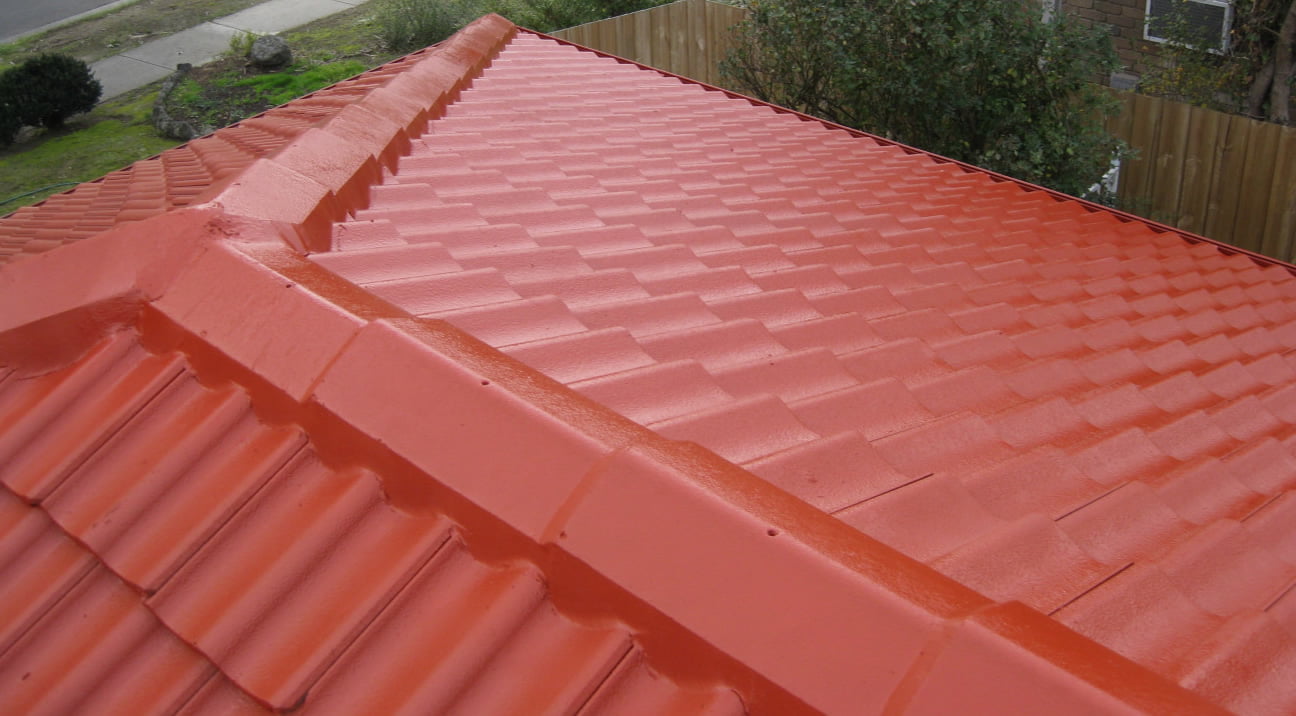 We specialise in finding and fixing leaks in your roof. We locate and identify any roof leak you may have, including general wear and tear, broken tiles or ridge capping, seepage through flashings, to roofs that have blown off.
Give our qualified team a call today. We use only the best quality products including Roof Protect Roofing Membrane.
If you're interested in a full roof restoration, including cleaning, painting and repairs, get in touch with us today.
Servicing the North Shore in all aspects of roofing, painting, tiling, roof restoration and re-roofing for over 32 years.
We'll carefully check for damage and leaks
Then provide you with a no-obligation advice. If we discover any issues, we'll offer a free quote for the relevant repairs.
Keep your home safe, enhance the aesthetic of your roof, and get leaks fixed. Our friendly team is happy to schedule a free inspection and to answer any questions.
We Fix Leaks Fast
We're experts at finding roof leaks, whether they're hidden or visible. Water can travel a long way before becoming visible and we are very skilled at finding the origin. We'll repair the leak fast before it has a chance to cause damage to your home.
Homeowners who ignore roof leaks could find themselves with an expensive repair bill for damaged walls and foundation. We want to help you avoid costly repairs through our prompt and affordable roof leak detection services.
We recommend having your roof inspected regularly, and we're happy to offer inspections for free. Regular roof inspections are the best way to discover issues while they're still small and have them repaired before they become more significant and expensive.
Frequently Asked Questions
How long does a roof inspection take?
Usually, a roof inspection will last 45 minutes to a few hours depending on the size of the home and accessibility. We will check for leaks, signs of leaks, unusual wear and tear, damage caused by windblown debris, organic growth issues, and problems that may have occurred during shingle installation or subsequent repairs.
How often should I get my roof inspected?
For shingle roofs, every three years is normal. For tile or metal roofs, it's every five years. However, be sure to follow your roof manufacturer's recommendations to keep your warranty valid.
What's the best time of year to get a roof inspection?
The best time of year is before the rainy season. The right professional can discover potential leaks and complete any repairs needed before storms and high winds cause more damage.
Need fast and reliable roofing repairs on the North Shore?
Over 32 years of experience
When it comes to roof repair, gutters and ventilation, we've got you covered
1300 764 456